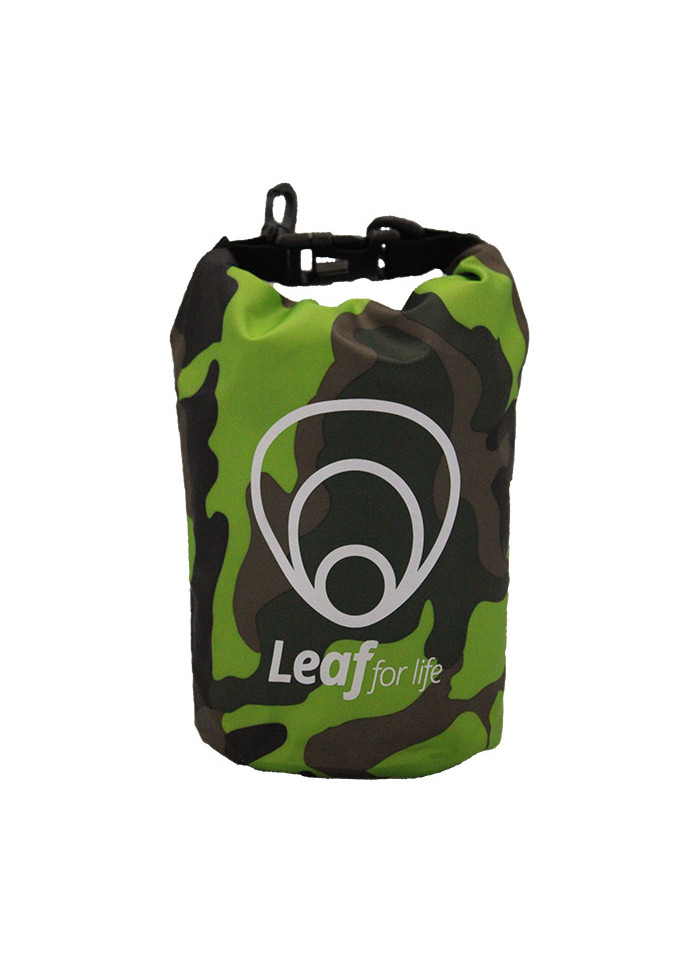 
Bag Etanche LEAF 2 Litres
leaf for lifeTM features its ultra-trendy and very original 2-litre waterproof bag, it's very practical for all outdoor activities. It will delight adults and children alike who can take it everywhere.
Ideal for the beach, the boat, the hike, it will allow you to keep your belongings dry at all times.
Black Leaf, Gold Medal Lépine International Competition of Paris
A patented French innovation
Black Leaf, Gold Medal International Spine Competition in Paris
A patented French innovation
LEAF SAC CONTENU
1 Waterproof bag with a capacity of 2 litres - 1 transport strap
The strengths of the waterproof bag 2
litersLeaf
closure
The closure of the waterproof bag leaf for lifeTM by winding 3 folds and clip ensures its waterproofing in the most intense uses. This closure system completely protects your belongings from all the dust and even powerful water jets. It also ensures buoyancy of the bag when used on water. Beware, the bag is not waterproof to prolonged total immersion.
robustness
The waterproof bag leaf for life TM was made from recycled UV-resistanttreated PVC. The welds of the bag are reinforced to ensure its shock resistance and high durability.
PRATICITE
1 fast fastens to the closing of the bag to easily attach it to the belt, to another bag like a key ring.
1 UV-resistant PVC ring are positioned at the closing strap to allow the transport strap to be attached (in shoulder mode).
Easy storage after use by simply rolling the waterproof bag on itself for minimal clutter (be careful, make sure the bag is dry before folding it over itself and storing it for an extended period of time).
For the beach, by boat, or hiking, this small waterproof and original bag is ideal for storing and protecting your mobile phone, your glasses, your car keys, some change...
The bottom of the bag is flat to allow great stability when placed.
EASY PACK'N GO
Thanks to its strap, the waterproof bag leaf for lifeTM can be worn over the shoulder or the way of a backpack! (ideal for children).
leaf for life also offers waterproof bags of 30 liters in 5 colors: perfect to protect your belongings from dust and water splashes.
Data sheet
material

Polyester fabric effect

capacity

Bag volume: 2 liters

duties

Keeps your personal belongings dry

height

18 cm closed

diameter

12 cm closed

weight

100 grams empty
2 other products in the same category:
LEAF SAC CONTENU1 Waterproof bag with a capacity of 30 litres - 2 carriage and stowage strapsThe strengths of the waterproof bag 30 litersLeafclosureThe closure of the waterproof bag leaf for...