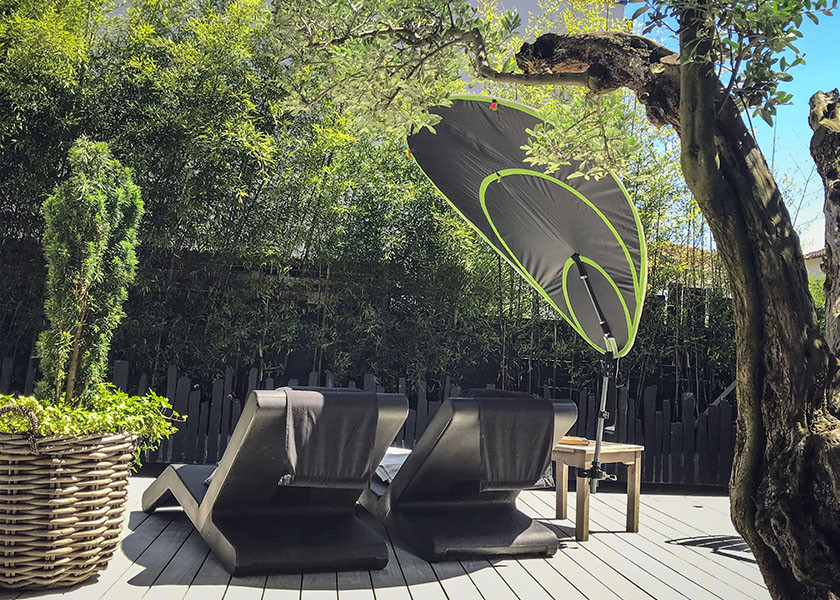 There is always a support on which to install the CRAB and double CRAB clamps and allow you to deploy a beautiful shadow on your deckchairs
Read more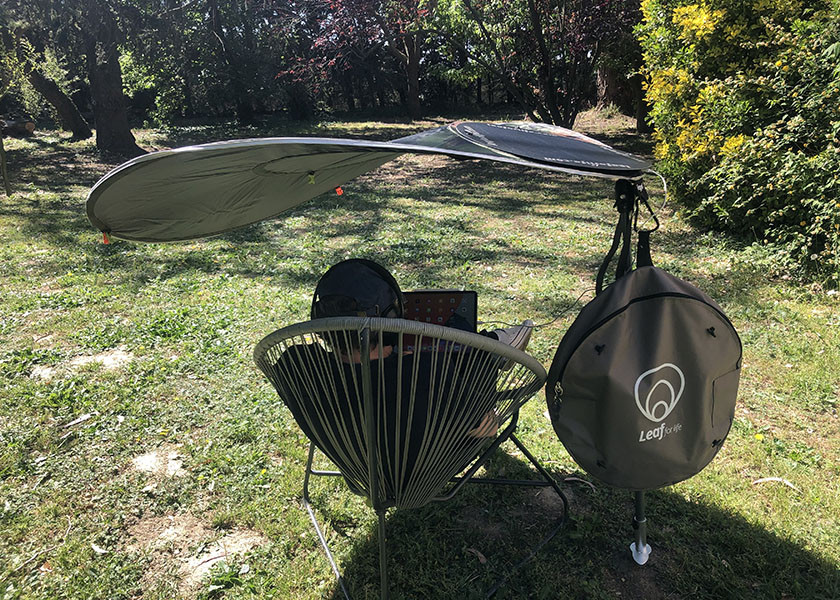 TRIDENT and Black Sun Leaf to take advantage of an energy source for its tablet and avoid reflections on its screen thanks to Leaf For Life's anti-reverberation system. Efficiently telecommuting in your garden is now possible
Read more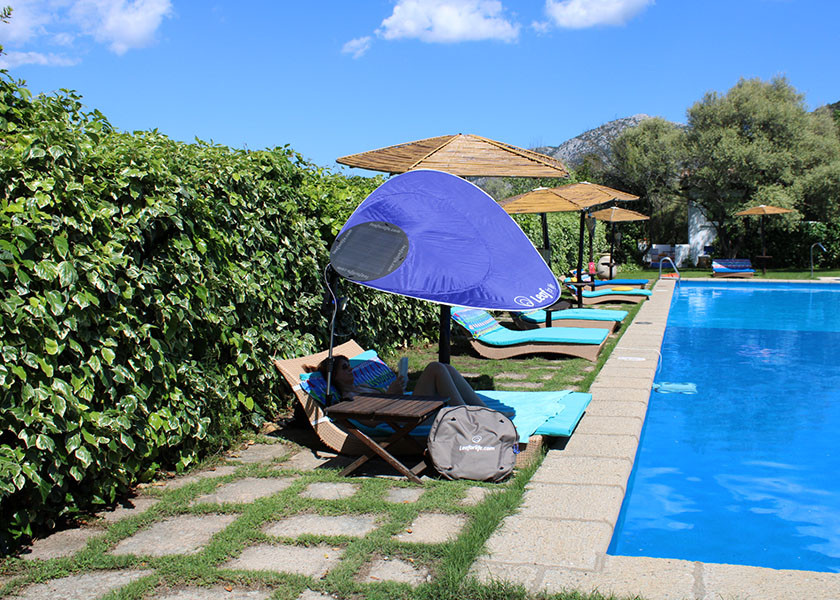 Black Sun Leaf sails consist of a Leaf nomadic parasol as well as a powerful solar panel to charge in record time mobile phone, tablet, speaker, ... Solar panels are accessories that fit all sails Leaf and Black Leaf
Read more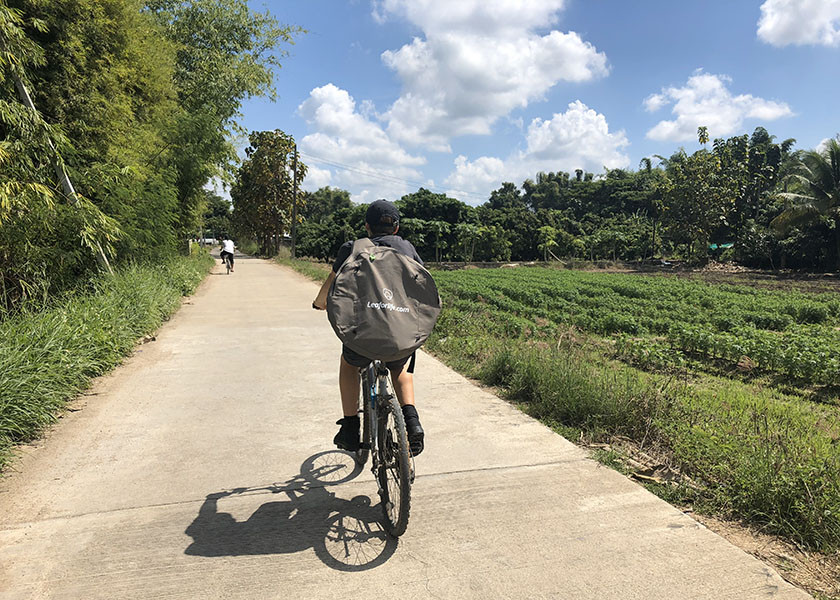 We have developed a nomadic product. The Leaf 's carry bag is made for the road. Practical, comfortable and large-capacity, you can accommodate your Leaf and many other things for your bike rides
Read more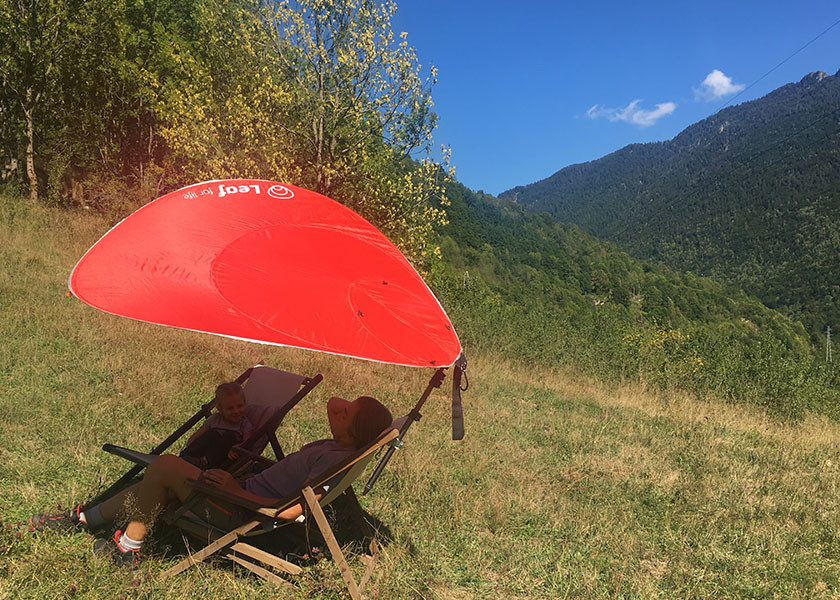 The sun is even more aggressive in the mountains, don't forget your Leaf for your hikes at altitude. With TRIDENT or CRAB and double CRAB tongs, you can use your Leaf anywhere
Read more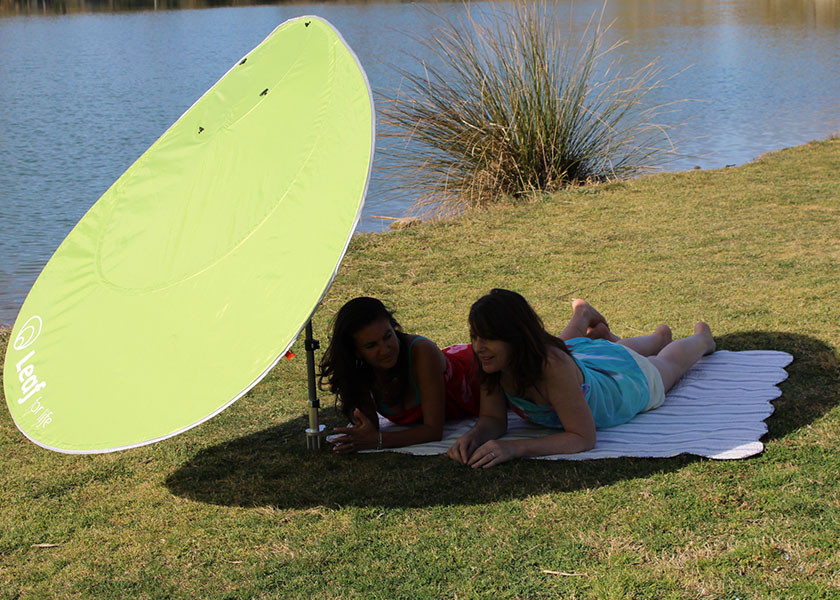 Thanks to TRIDENT, the Leaf accompanies you on all terrains. Your shadow follows you everywhere
Read more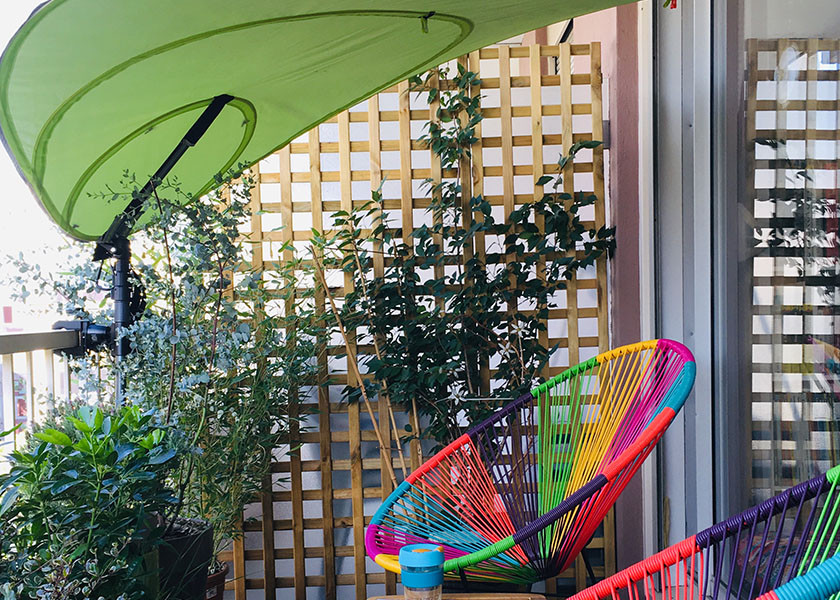 You didn't know how to take full advantage of your balcony, whether to protect yourself from the sun or from the face, the Leaf will be the ideal parasol
Read more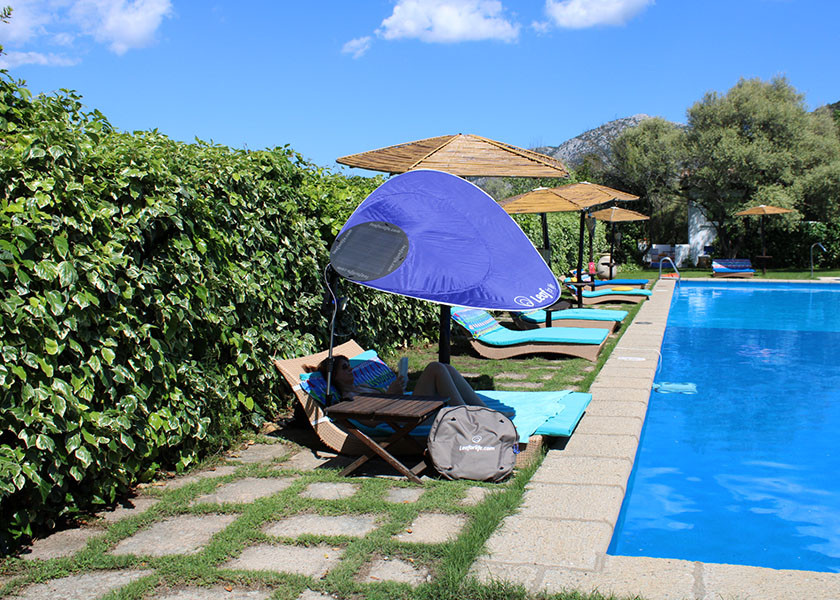 When the fixed parasol is no longer enough, the Leaf is there to give you an optimal shade. With its solar panel, recharge your mobile phone...
Read more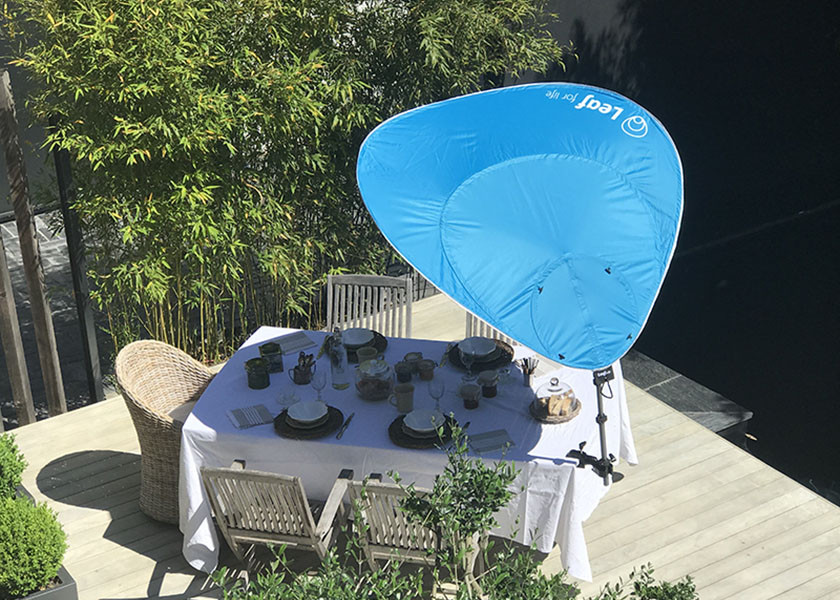 An impromptu lunch on your terrace or in your garden, no problems, the accessories Leaf CRAB and double CRAB allow you to have a generous shade at every moment
Read more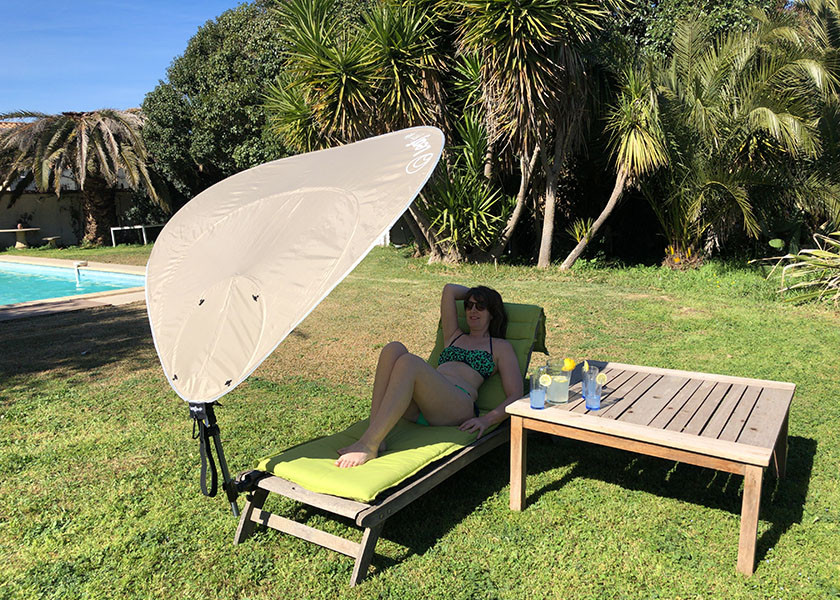 With crab or double CRAB clamps, Leaf can be installed quickly and easily on your sunbeds and garden tables
Read more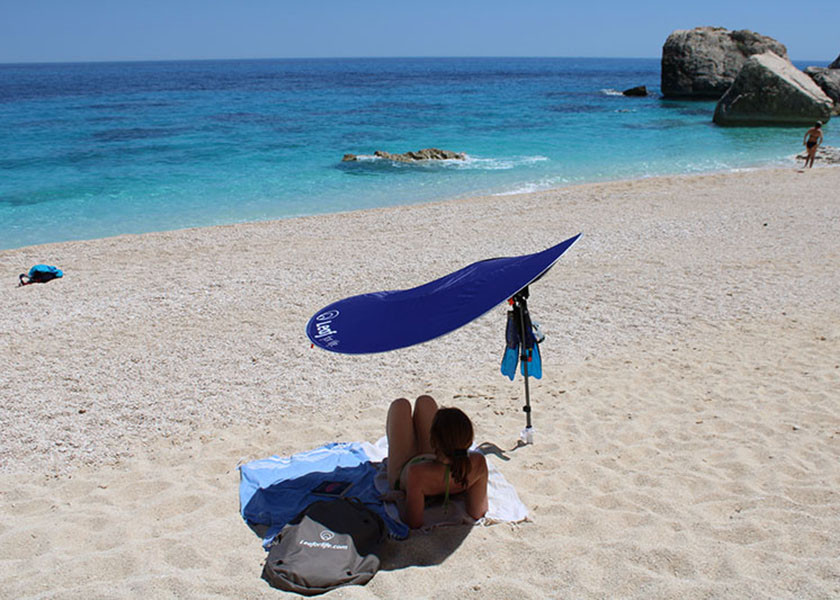 All Leaf are sold with an anchor foot that screws into the sand.
Read more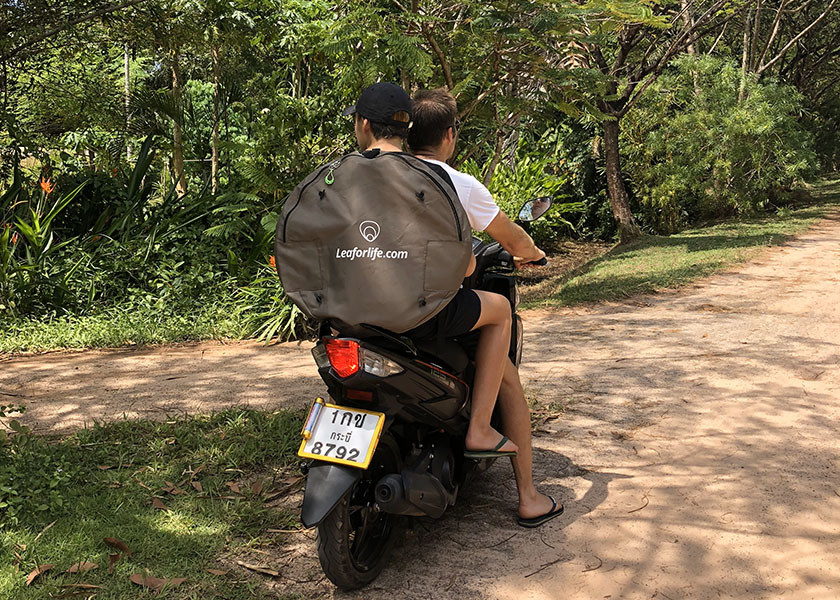 With a 23-litre carry bag, the Leaf can easily be carried anywhere by bike for your outings at the beach or on a walk.
Read more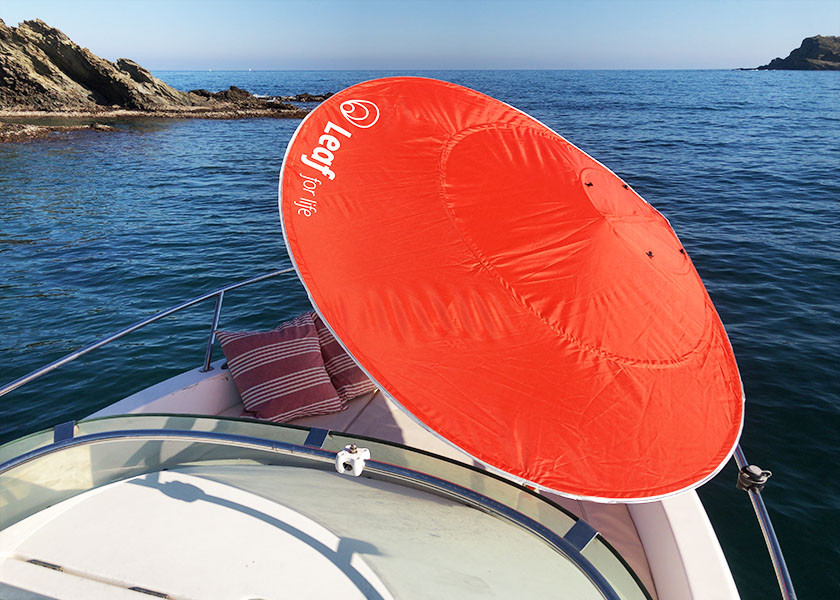 Innovative solution to create a wide shade beach on your boat
Read more